A high-profile American government agency has embraced the vape, with new public health strategies to minimise tobacco-related harms by promoting safer alternatives including vapes!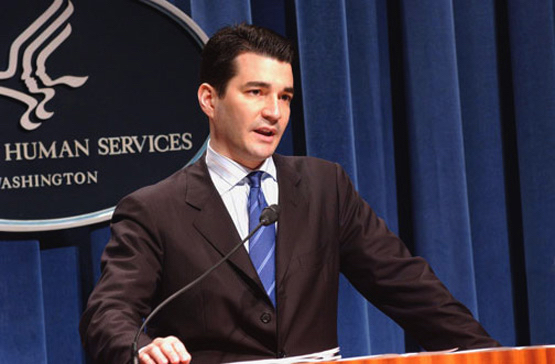 In a speech delivered last month, U.S. Food and Drug Administration Commissioner Dr. Scott Gottlieb, delivered his vision of "a world where cigarettes lose their addictive potential through reduced nicotine levels.  And a world where less harmful alternative forms, efficiently delivering satisfying levels of nicotine, are available for those adults who need or want them."
The FDA's new strategy aims to regulate tobacco and vapourised nicotine differently in recognition of the vastly different risk levels of the two products.
Under their old approach, new vaping technology would have been subject to an expensive and burdensome pre-approval process which risked pricing several vape and e-liquid manufacturers out of the market – despite the fact that tobacco cigarettes are subject to no such restrictions. Under the new approach, the pre-approval process's implementation has been delayed pending consultation and measures to reduce its regulatory and cost burden. This will foster innovation of vape technology which has been proven to save smokers' lives as well as helping them to quit.
The new FDA strategy also raises the possibility of reducing nicotine levels in tobacco cigarettes in part to ensure that smokers switch to safer alternatives like vapes. Other regulations include consumer safety and public information strategies – regulations that remain impossible in Australia where vape technology remains illegal and where consumers are increasingly forced onto an unregulated black market.
We commend the FDA for supporting informed consumer choice of safer alternatives to harmful and carcinogenic tobacco.
Closer to home, it is time for Australian policy-makers to follow the lead of our international counterparts. According to the latest figures from the Australian Institute of Health and Welfare, there has been no statistically significant fall in smoking rates among people aged 14 and over between 2013 and 2016. In contrast, smoking rates in the United Kingdom and United States, where vaping is legal, have declined considerably - falling from 18.8 per cent in 2013 to 15.8 per cent in 2016 among UK adults and from 17.8 per cent to 15.8 per cent over the same period for American adults.
Satyajeet Marar is the Director of Policy at the Australian Taxpayers' Alliance and the Director of THRNow. He can be followed on Facebook.
Do you like this post?